News
Trainings for members of water users committees and school teachers were held in Kara-Suu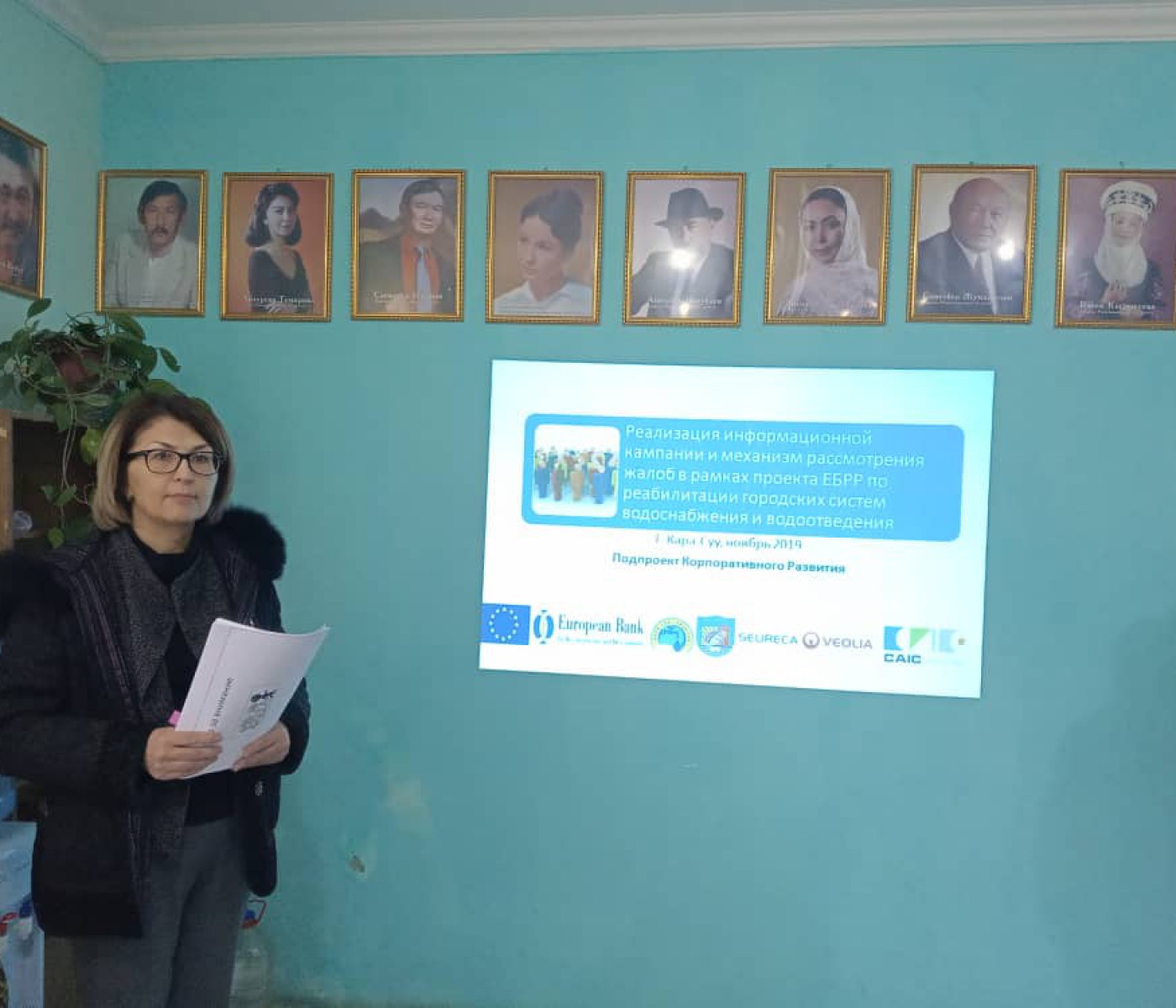 On November 25 - 26, 2019, trainings for members of water users committees and school teachers were held in Kara-Suu within the framework of the Kara-Suu Water Sub-Project , that financed by the European Bank for Reconstruction and Development, the European Investment Bank and the European Union.
   The training program covered the implementation of the information campaign and the grievance redress mechanism, which is the main part of the Stakeholder Participation Programme. The Stakeholder Participation Program was developed by our team of experts after identifying the information needs of the stakeholders in Kara-Suu. Effective implementation of the Stakeholder Participation Program is not possible without quality training for members of water users' committees and school teachers, because this group of citizens is one of the connecting links in the process of establishing an effective communication channel between "Kara-Suu Taza Suu" and users of water supply services. The result of the Program implementation will be building trust between "Kara-Suu Vodokanal " water company and clients, as well as raising public awareness of the Project as a whole.
   Our company "CAIConsulting" acts as a corporate development consultant on this project together with the French company "Seureca".