News
Round Table on the Promotion of Perinatal Health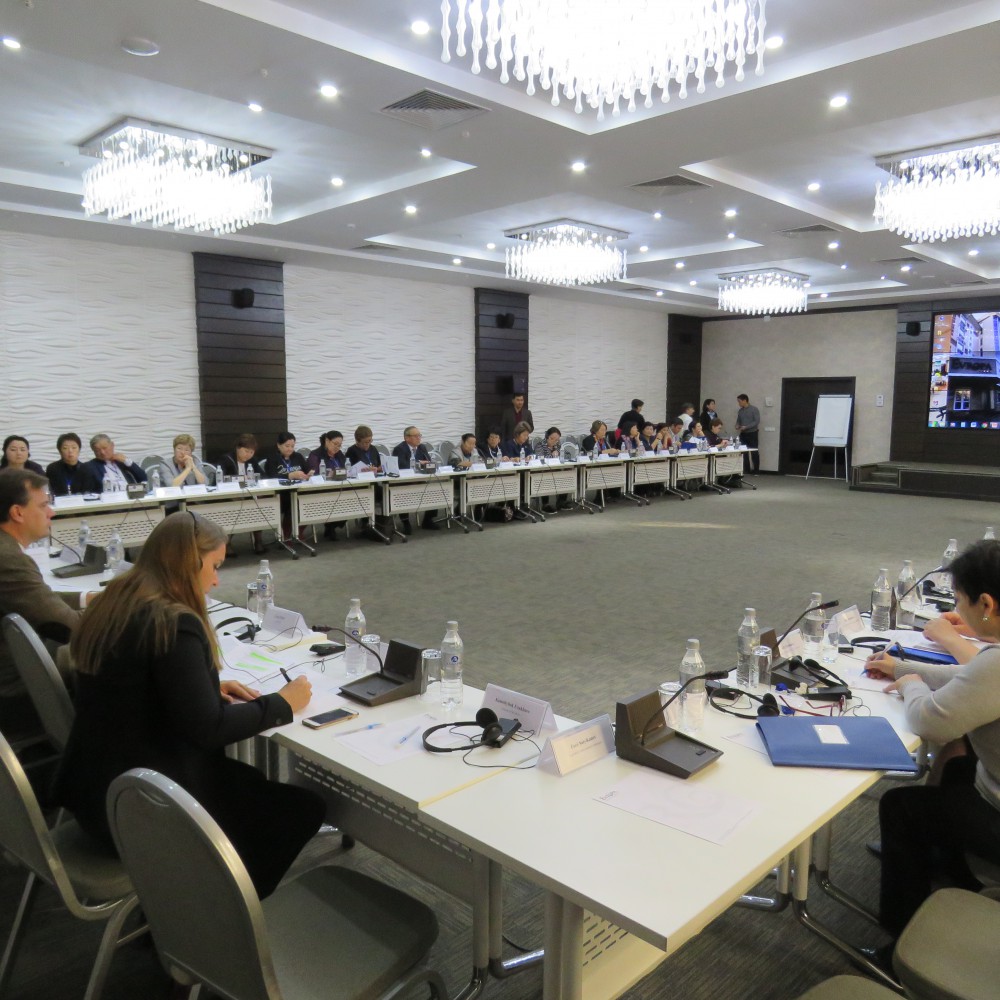 On October 25, 2018, a round table was held in Bishkek within the framework of the project "Promotion of Perinatal Health Care in Kyrgyzstan". The purpose of this round table was to discuss the results of the study on the referral system for pregnant women and newborns in the Kyrgyz Republic and to provide recommendations and a planned approach for implementation in the short and medium term.
Protection of motherhood and childhood is one of the priorities of the state policy of the republic, and the Ministry of Health is actively working to improve the health of mothers and children and reduce maternal and infant mortality in the country. In this regard, the German Society for International Cooperation (GIZ) assisted the Ministry of Health of the Kyrgyz Republic in conducting study on the current perinatal referral system.
The leading obstetricians, gynecologists of the country took part in the workshop, during which the results of the study and recommendations were presented, and also the achievements and challenges of our health system were announced.
This study was conducted by EPOS (Germany) and CAICO (Kyrgyzstan). The study was conducted from May to June 2018.